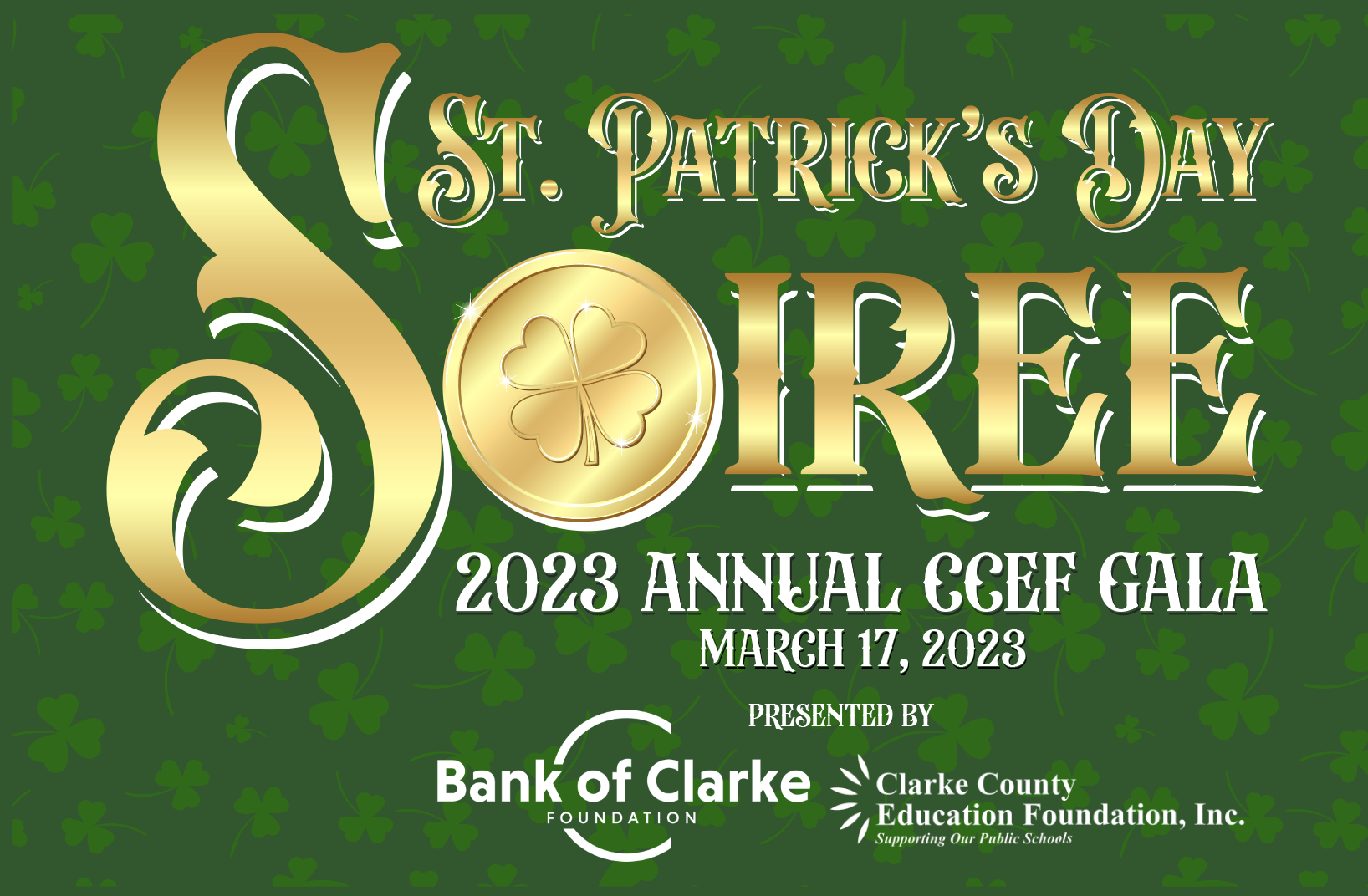 Auction Information:
Silent Auction Link– Click here!
Live Auction Information:
We are excited to offer 10 INCREDIBLE live auciton items up for bid the evening of the gala!  If you cannot attend the event but would like to place an Absentee Bid, you can do so by filling out this form: Absentee Bid Form and emailing it to ccefinc.berryville@gmail.com by 4pm the evening of 3/17/23.
Silent Auction Information:
If you are unable to attend the event & auction in person, but do not want to miss out on bidding for one of our exclusive items, don't fret! You can still participate, at no cost, by navigating to this site: https://givebutter.com/c/CCEFStPatricksDaySoiree/auction
SILENT AUCTION ONLINE BIDDING WILL BEGIN ON MONDAY, MARCH 13th at 9am and WILL CONCLUDE SUNDAY, MARCH 19th at 7pm! 
Any online auction Winners can pick up their winnings at our office located at 317 W. Main St., Berryville, VA, Monday – Thursday 9am – 12pm. For any questions, concerns, or if you are not located in Berryville, VA please contact our office at 540-955-6103 (shipping available at an additional cost).

**Can't attend the event, but still want to be part of the evening? No need to purchase a ticket, please use the donation button to show your support OR participate in our online auction! **
Our Mission:
The Clarke County Education Foundation is an independent public charity 501(c)3, dedicated to promoting, expanding, and augmenting the educational opportunities for students and staff in the Clarke County Public Schools, by generating private support and involvement to enhance these publicly maintained services.
For over 30 years, people in and around Clarke County have been donating to our local public schools through the CCEF. These donations have allowed CCEF to proudly give back over 3.3 million dollars in support of our mission!
Join us on St. Patrick's Day, March 17th, 2023 at 6pm for the CCEF's 25th Annual Gala & Auction, a St. Patrick's Day Soiree, at Historic Rosemont in Berryville, VA!
Dine on a multi-course, farm-to-table meal, including beef provided by Audley Farm and other courses sourced from local farms and vendors across Clarke County and the Northern Shenandoah Valley. Your ticket includes an evening of comradery, dining, open bar (green beer provided by Dirt Farm Brewing, wine, specialty cocktails & nonalcoholic beverages), entertainment, amazing live and silent auction items, and photo booth fun (compliments of Summit Events Co.) all to benefit the students and teachers of Clarke County Public Schools and the Clarke County Education Foundation! Who knows, maybe you will even get LUCKY!

PURCHASE TICKETS using the options to the right!  
OR Become a Sponsor Today by emailing this form to ccefinc.berryville@gmail.com
As you purchase tickets, consider joining our "Heads or Tails" Game by pre-purchasing your entry!  Heads or Tails Beads will also be on sale the night of the event!