The Clarke County Education Foundation (CCEF), a non-profit organization with a current board of 14 members and a part-time executive director, is dedicated to providing private support to the Clarke County Public Schools to enhance its tax-supported programs.
Founded in 1991, the CCEF has provided more than $2.5 million in student scholarships, teacher grants, system demonstration grants, and donor-defined projects through a combination of fund-raising and endowment income since its inception.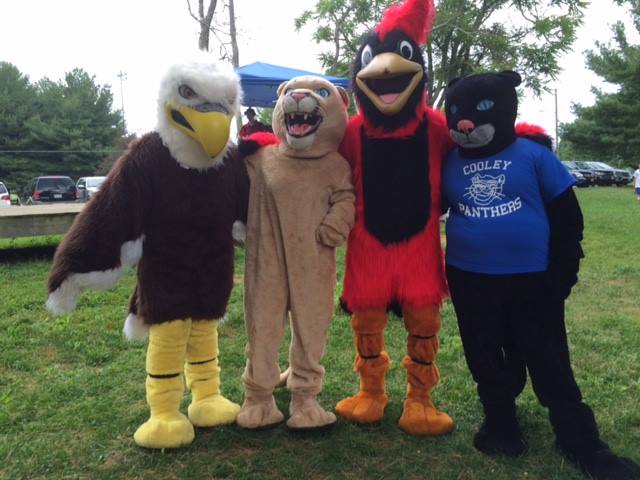 Mission Statement
The Clarke County Education Foundation is an independent public charity dedicated to promoting, expanding, and augmenting the educational opportunities for students and staff in the Clarke County Public Schools, by generating private support and involvement to enhance these publicly maintained services.
Supporting Our Schools
As a partner with various community groups, CCEF oversees charitable donations that augment programs such as International Baccalaureate, Advanced Placement, Bridge, VA Star Program, Dictionary Fund, and more.
Offering Opportunity
Each year, CCEF provides financial funding to bring students' dreams of post-graduate studies to reality. These funds are provided through the generosity of scholarship funds and endowments.
Enhancing Education
CCEF annually awards thousands of dollars to teachers to enhance the classroom experience. Aid has been in the form of supplemental materials, additional supplies, and state-of-the-art equipment.
Board Members and Affiliations
 Ms. Suzanne "Suni" Mackall​​, ​CCEF President , Attorney, ​Suni Mackall Law, PLLC
Mr. Jon Erickson, Vice President, Principal, Morris & Ritchie Associates Shareholder – MRA Holdings, Inc. Shareholder –
Professional Services Management Corp.
 Dr. Lisa Fillipovich​​, ​CCEF Secretary,  Coordinator, Positive Behavioral Interventions and Support Loudoun County Public Schools
 Mrs. Adrian U. Taylor, CPA PFS​​, ​CCEF Treasurer, Principal, YHB CPAs & Consultants 
 Mrs. Sharon Brown, Speech Language Pathologist, Loudoun County Public Schools
 Ms. Patricia Castelhano, Administrator of Human Resources, American Society of Civil Engineers
 Mrs. Diane Clotzman, Bookkeeper, Cambridge Companies
 Mr. Joe Clotzman, Cambridge Companies
 Mr. Roy Emmons
 Mr. Robert Hornbaker​​, Credit Risk Analytics Manager, Wells Fargo
 Mrs. Kathy Hudson, Clarke County Public Schools Retired Teacher and Librarian
 Ms. Shelly Morris, Communications Engineer, Loudoun County Government
 Mr. Joseph Reshetar,  Assistant Fire/EMS Chief, Arlington County Fire Department
 Mr. Chris Rosen
 Mrs. Cathy Ruszczyk
 Mrs. Nancy Specht, Clarke County Public Schools Retired Teacher and Coach
 Mrs. Loretta Stem,  Accounting and Finance Manager, ​Red Gate Group, Ltd
Committees:
Executive Committee – Mackall, Chair
Erickson, Castelhano, Fillipovich, Hornbaker, Specht, Stem, Taylor
Communications – Fillipovich, Chair
Brown, D. Clotzman, Morris, Reshetar, Ruszyzck, Rosen
Finance/Investment – Taylor, Chair
Emmons, Erickson, Hornbaker, J. Clotzman
Fund Development – Castelhano & Stem, Co-Chairs
Entire BOD
Governance/Nominating – Mackall & Hornbaker, Co-Chair
Clotzman, Emmons, Reshetar
Program/Allocations –Specht, Chair
Brown, Castelhano, Mackall, Morris, Reshetar, Stem, Hudson
Executive Director:
Mrs. Beth Williams, M.Ed.
540-955-6103
ccefinc.berryville@gmail.com