Donate Now
Online –
Please click on the orange "
DONATE
" button above. You will be redirected to a secure site where you can make a one-time donation or pledge via credit card.
By Mail – You may mail donations to
CCEF
PO Box 1252
Berryville, VA 22611
Sponsorship and In-Kind Donations
The Clarke County Education Foundation is proud to count many local businesses among its contributors. We are always looking for donations for our silent and live auctions for our Annual Gala as well as community partners to help make our Foundation strong!
We currently offer two types of sponsorship for businesses.  Choose the best package to help meet your company's goals and elevate your brand in Clarke County and surrounding communities.
This sponsorship is a one time commitment with benefits ALL YEAR long.  You will be automatically included as a sponsor at ALL events the CCEF holds, plus be recognized on our social media, website, annual report and more!  For more details,
click her
e!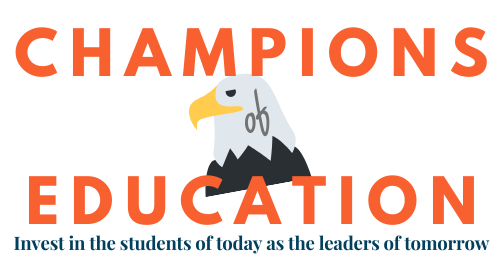 –Individual Event Sponsorship
This sponsorship is for businesses who want to pick and choose which events to sponsor!  Simply follow our
events page
for more information and opportunities!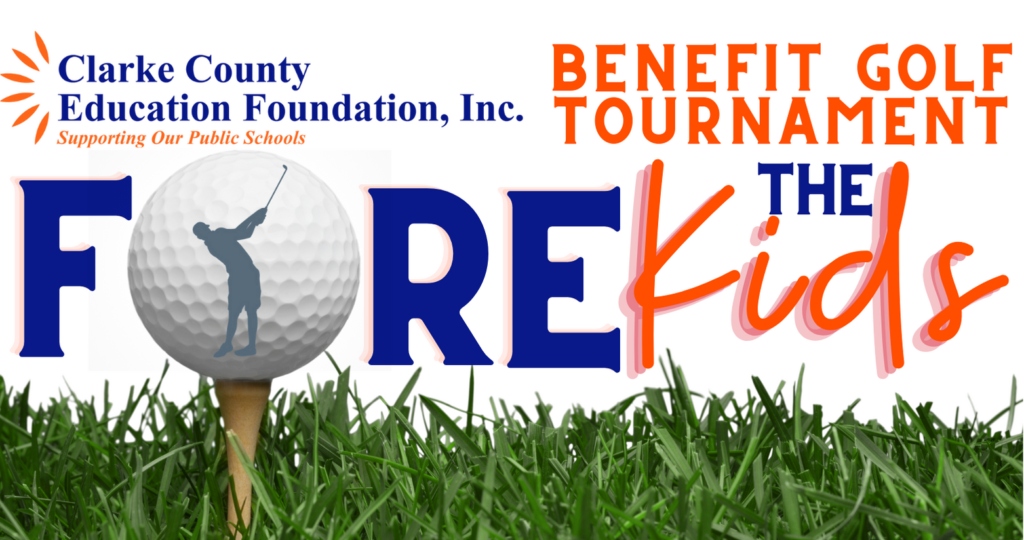 To find out more about how to support the CCEF please contact Beth Williams at
540-955-6103
or via 
email
.
Attend an Event
The Clarke County Education Foundation is hosting fun events in our community all the time!  To find out more, click here!
Shopping Rewards
Some retailers offer a rewards program to customers who shop with them, and provide an opportunity to have a percentage of your expenditures donated to a charity of your choosing, like CCEF.
Amazon
. Connect your Amazon account to the Clarke County Education Foundation and CCEF will receive a percentage of your purchases, each time you shop. Login and click "Your AmazonSmile" from the Your Account dropdown. Search for Clarke County Education Foundation and click the "select" button next to CCEF. For CCEF to benefit, you MUST SHOP thru the
AmazonSmile.com
.
Corporate Matching Gifts Programs
Many companies will match employee gifts to educational foundations and institutions. Please check with your employer before you donate. Often, corporations have specific guidelines and require that the employee initiate the process, not the non-profit.
Your employer may request our EIN to process the matching funds. It is 54-1606545.
Common Questions:
What are employee matching gift programs? Employee matching gift programs are corporate giving programs in which the company matches donations made by employees to eligible nonprofit organizations. It's an easy way to double your contribution to us!
How do I request a matching gift? Requesting a matching gift is normally a five-minute process which must be initiated by the donor. You can do this by filling out and submitting a paper match form provided by your employer or through an electronic submission process.
What if I still have questions? For questions regarding your company's programs, please contact your employer's HR or community giving department. Much of the necessary information is also available on your company intranet.
Employee Giving Campaign
Employees of Clarke County Public Schools or Clarke County, Virginia may now make a one-time or monthly donation directly out of their paycheck! For more information contact Beth Williams at the CCEF 540-955-6103 or via email.
Gifts of Stock
The Clarke County Education Foundation gladly accepts contributions of stocks or other securities.
Planned Giving
A planned gift to the Clarke County Education Foundation can become your personal legacy. If you value the educational excellence of Clarke County Public Schools, make a gift that will benefit Clarke County students for generations to come.
You can choose whether your planned gift supports an existing fund or establishes a new fund to support your area of interest.
Volunteer
Are you interested in strengthening your organizational and leadership skills, building your network of professionals and friends, and implementing new ideas within the Clarke County Public Schools? Then Clarke County Education Foundation has several great opportunities for you.
We are seeking volunteers for our volunteer committee! Volunteering provides a variety of ways to assist the school district with flexible time commitment and responsibilities to fit your busy schedule.
If you are interested in learning more, contact Beth Williams at
540-955-6103
or by
email
.
Additionally, high school students seeking community service credit hours are welcome to reach out at the same phone number or email.