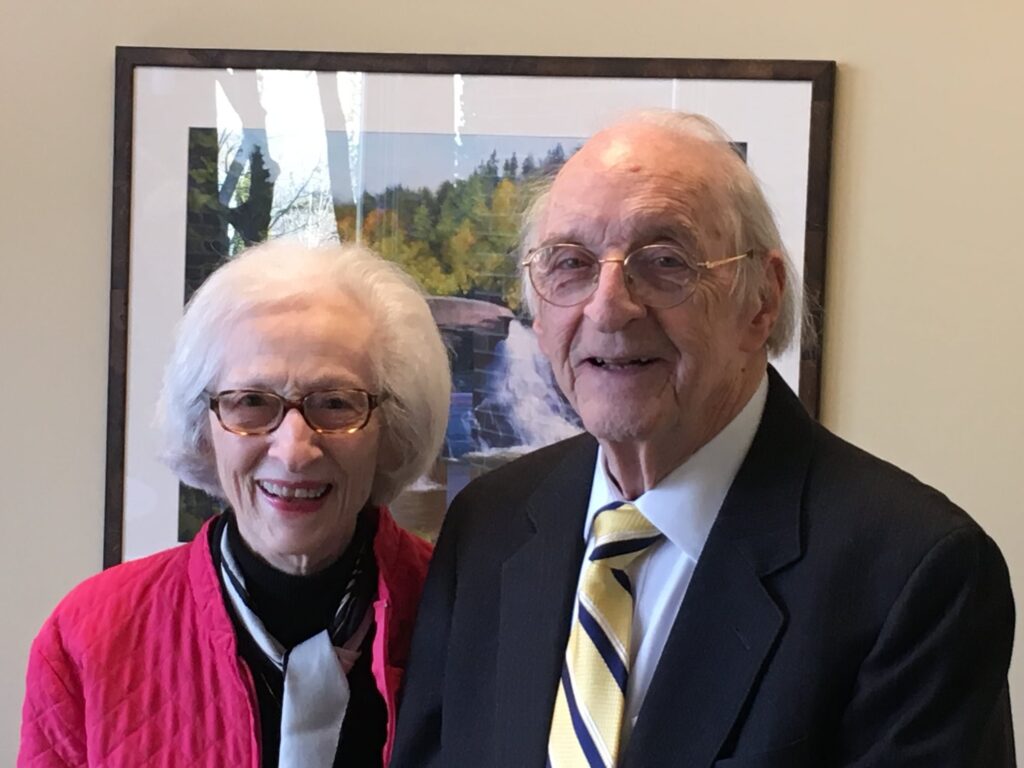 Berryville, Virginia (October 2022) – The Clarke County Education Foundation announces a new scholarship in memory of two great Clarke County citizens, Kenneth "Bob" and Barbara Thomas. The Kenneth and Barbara Thomas Memorial Endowment Scholarship was formed by the Thomas Family along with over thirty friends of the family who donated in the couple's memory. The endowment has been seeded with over $25,000 and will provide a $1,000 scholarship to teachers in Clarke County continuing their education each year.
Bob and Barbara lived in Clarke County for nearly 40 years, raising three sons who thrived in the Clarke County Public Schools from kindergarten through their high school graduations. The Thomases were constant supporters of the teachers and administrators in the school system. Bob appreciated the opportunity to serve as a member of the school board during the 1980s. Barbara could always be counted on to help her sons' teachers by volunteering for a field trip or offering a helping hand and kind word. In addition to their contributions in support of the public schools, Bob and Barbara were active participants with many other organizations in Clarke County. They enjoyed singing in the choir at Duncan Memorial United Methodist Church, serving the FISH organization by aiding with the food pantry and providing rides to individuals in the community traveling to medical appointments, and leading fundraising efforts for the American Lung Association and American Heart Association. Bob and Barbara were amazing assets to Clarke County and are sorely missed.
The Clarke County Education Foundation, established in 1991, is an independent public charity dedicated to promoting, expanding, and augmenting the educational opportunities for students and staff in the Clarke County Public Schools, by generating private support and involvement to enhance these publicly-maintained services. The CCEF has provided more than $3.2 million in student scholarships, teacher grants, system demonstration grants, and donor-defined projects through a combination of fund-raising and endowment income since its inception. For more information visit www.ccefinc.org
For more information regarding the Kenneth and Barbara Thomas Memorial Endowment Scholarship, how to donate or information regarding the CCEF, please contact Beth Williams, Clarke County Education Foundation Executive Director, at 540-955-6103 or ccefinc.berryville@gmail.com.