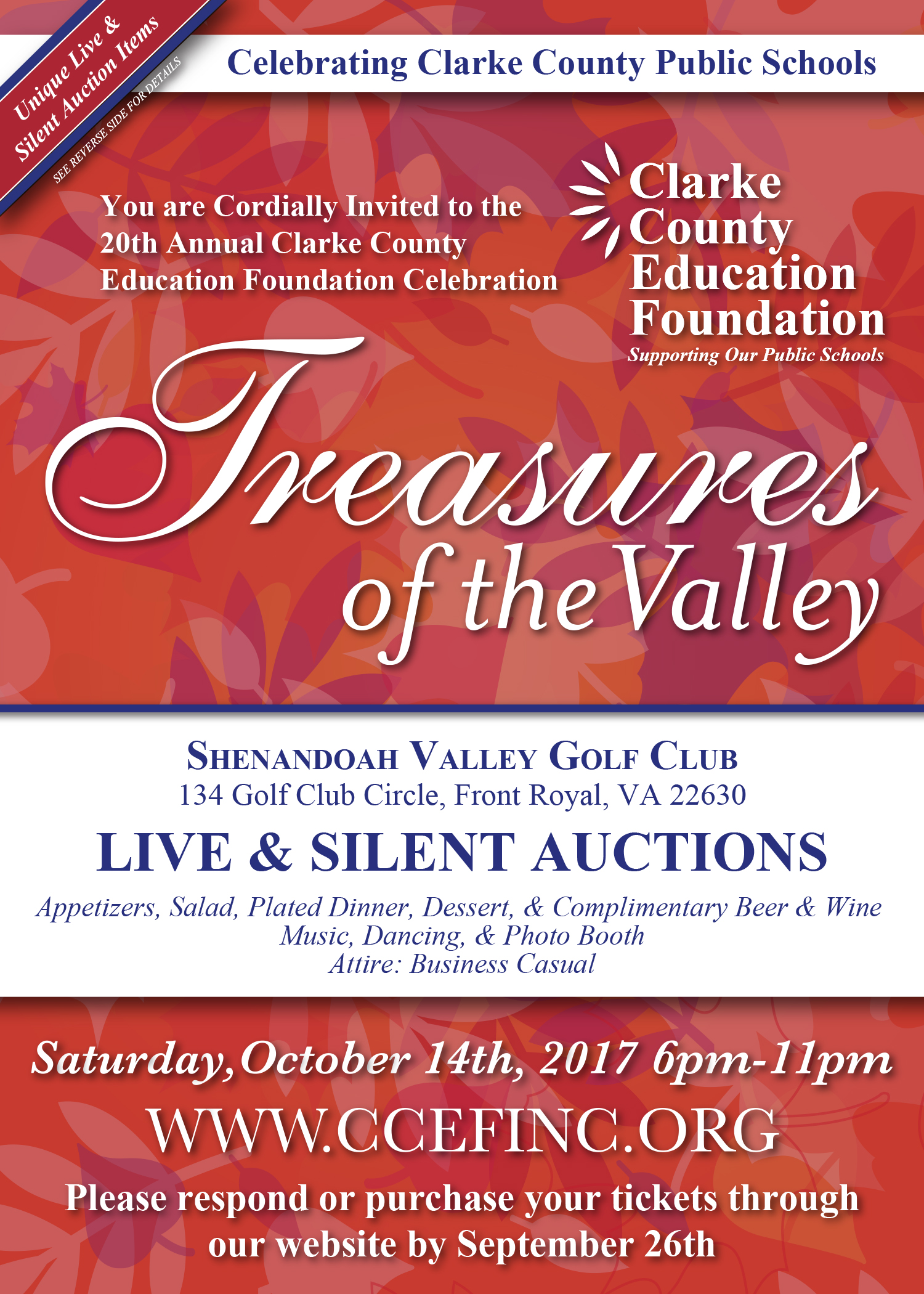 20th Annual Clarke County Education Foundation Gala
October  14, 2017 at Shenandoah Valley Golf Club
Silent and LIVE Auction, dinner, photo booth and dancing!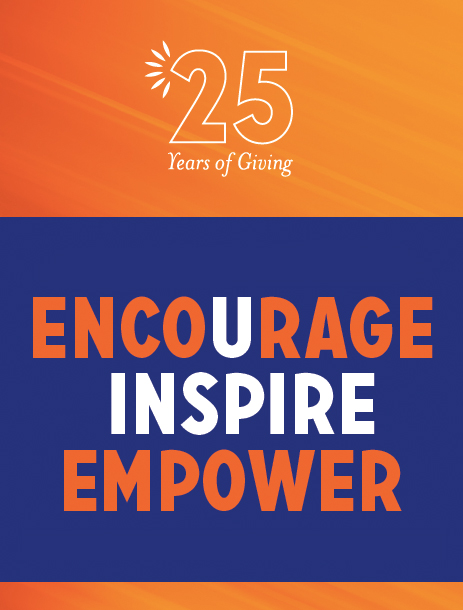 The Clarke County Education Foundation is an independent public charity dedicated to promoting, expanding, and augmenting the  educational opportunities for students and staff in the Clarke County Public Schools, by generating private support and involvement to enhance these publicly-maintained services.
Learn More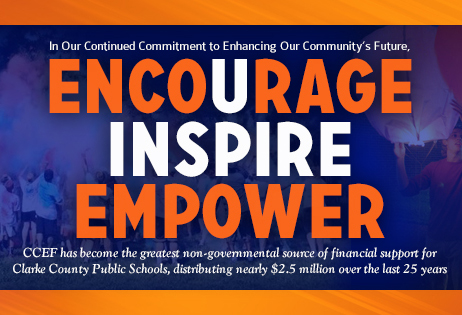 "Clarke County Education Foundation is a lifeline for public education in our community.  Additional funding provided by CCEF allows our school division to offer opportunities for students that otherwise wouldn't be possible."
-Dr. Chuck Bishop, Division Superintendent, Clarke County Public Schools
Get Involved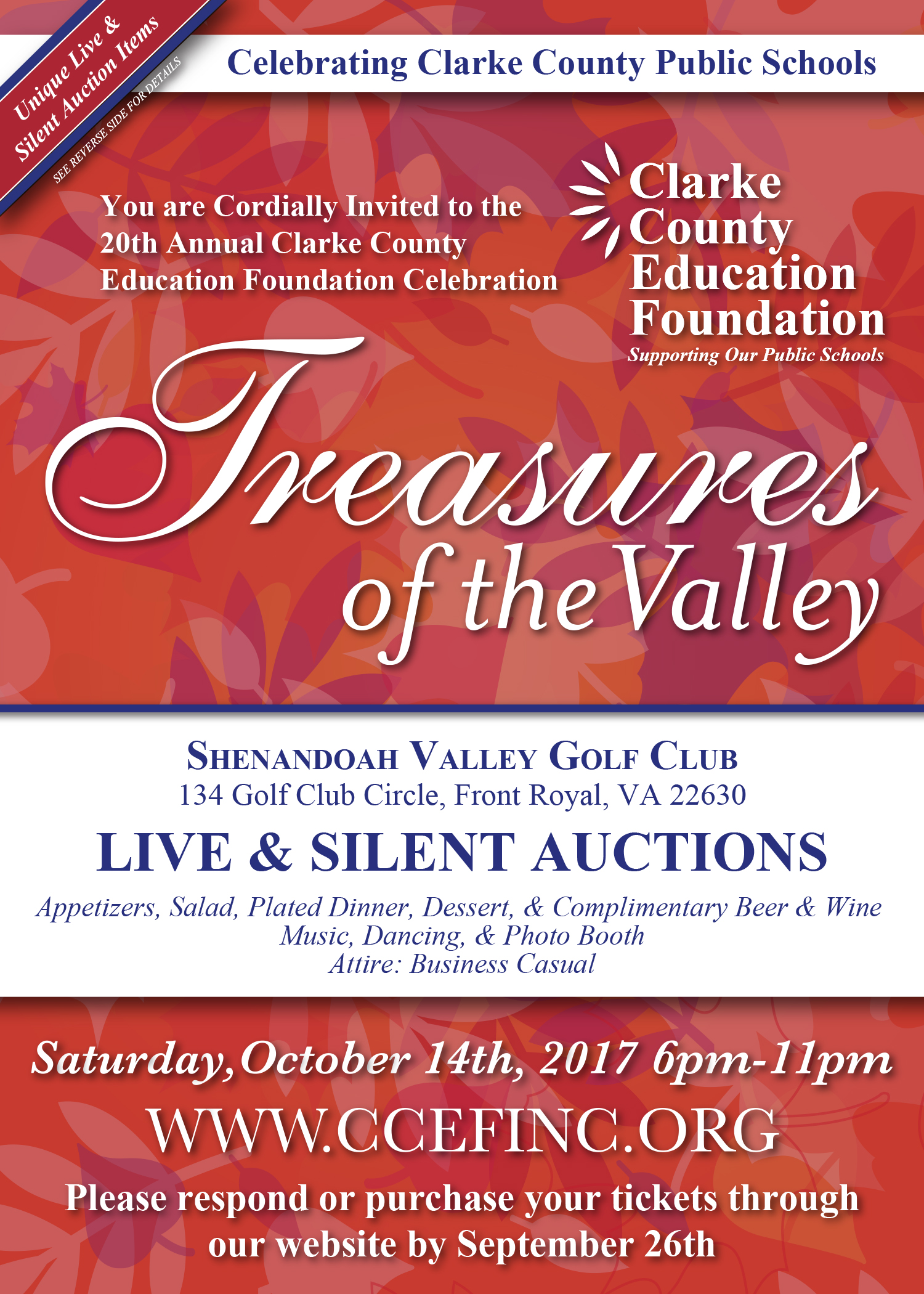 See entire

Gala Program

, including silent and live auction items.
For 26 years, people in and outside of our community have been donating to our local public schools through
the Clarke County Education Foundation. As a result, children in our school system have been able to learn about
robotics, participate in advanced science experiments, reap the benefits of an International Baccalaureate program,
receive assistance in affording a college education, and excel in Science, Technology, Engineering and Math.
Please help us to continue being able to enrich our schools, the education of our children, and through them,
benefit our entire community.Even if you can not attend the gala, this is our biggest fundraising event of the year and ANY fully tax deductible amount you can provide would be GREATLY appreciated.
Unable to attend? There are other ways you can give back:
1. Please consider making a personal 100% tax-deductible donation to CCEF, simply visit DONATE on our secure online website at ccefinc.org
2. Donate an item, service, or an adventure to our Live or Silent auction
3. Become one of our business sponsors
4. Volunteer at our 20th gala or other events throughout the year
We thank you for your consideration
Clarke County, Small but Mighty!
Please note: Due to unforeseen renovations on the St. Croix house, this trip has been replaced by two amazing trips: Paris, France in June and Florida's Emerald Coast during spring break next year!
We will also auction off Valentines week in Las Vegas, Spring break in Hilton or Myrtle, and a getaway in November to the National Harbor.
Run, dance, paint, and play!  We have something for everyone.  Check back here often for upcoming events.
Celebrating 25 years of supporting Clarke County Public Schools. Our history of giving includes granting support to Arts and Athletics, STEM and Facilities.