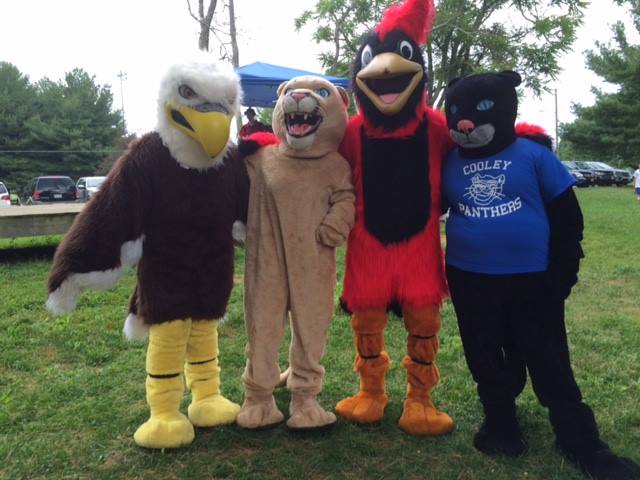 The Clarke County Education Foundation (CCEF), a non-profit organization with a current board of 14 members and a part-time executive director, is dedicated to providing private support to the Clarke County Public Schools to enhance its tax-supported programs.
Founded in 1991, the CCEF has provided more than $3.2 million in student scholarships, teacher grants, system demonstration grants, and donor-defined projects through a combination of fund-raising and endowment income since its inception.
Mission Statement
The Clarke County Education Foundation is an independent public charity dedicated to promoting, expanding, and augmenting the educational opportunities for students and staff in the Clarke County Public Schools, by generating private support and involvement to enhance these publicly maintained services.

Supporting Our Schools
As a partner with various community groups, CCEF oversees charitable donations that augment programs such as International Baccalaureate, Advanced Placement, Bridge, VA Star Program, Dictionary Fund, and more.

Offering Opportunity
Each year, CCEF provides financial funding to bring students' dreams of post-graduate studies to reality. These funds are provided through the generosity of scholarship funds and endowments.

Enhancing Education
CCEF annually awards thousands of dollars to teachers to enhance the classroom experience. Aid has been in the form of supplemental materials, additional supplies, and state-of-the-art equipment.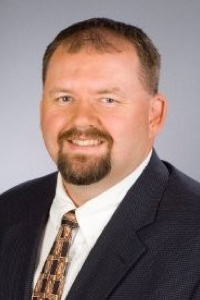 Jon Erickson
President
Principal in the firm Morris & Ritchie Associates, Inc. and runs their Northern Virginia office in Leesburg. Jon is a licensed civil engineer and surveyor in Virginia and numerous surrounding states where the firm practices. Jon graduated from Clarke County High School and then received a BS in Civil Engineering and an AS in Surveying from West Virginia Institute of Technology. Jon is a 5th generation lifelong resident of Clarke County and has two children currently in the Clarke School system with a third recently graduating. When Jon is not working he enjoys building furniture with locally sourced lumber and playing golf.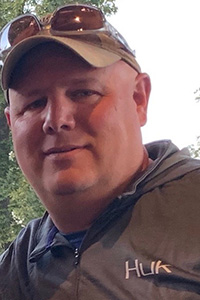 Joe Clotzman
Vice-President
President of Cambridge Companies and the Cambridge Family of Companies.  He is a lifelong resident of Clarke County and attended and graduated from Clarke County Public Schools.  He received his bachelor's degree from West Virginia University (Let's Go!) in 1994 and returned to Clarke County.  He married his wife Diane in 1997, and they have 2 daughters, McKenna and Bella.  Joe and his family now reside in Frogtown.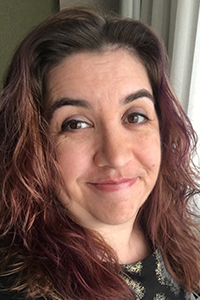 Patricia Castelhano
Co–Secretary
Patricia is a native of Philadelphia, moving to VA in the early 90s and has called Berryville home since 2004.  Being able to raise her son in Berryville  as a Clarke Countian has truly been a gift that she tries to return to the community every chance she gets. Supporting our schools, staff and students on the CCEF board is one of her favorite ways to give back; she is very grateful for the opportunity and hopes to keep volunteering even after her time on the board ends.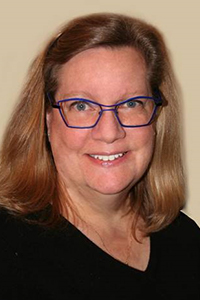 Kathy Hudson
Co–Secretary
A native of the suburbs of Pittsburgh, Pennsylvania, Kathy graduated in 1985 from Clarion University of Pennsylvania with a B.S. in Education with a certification in Library Science K-12.  She served as the librarian of Boyce Elementary School for thirty years, until her retirement in 2015.  Since retiring, she has continued to substitute for CCPS.  Kathy is a founding member of the Beta Xi chapter of Alpha Delta Kappa, and currently serves as the Mountain View District President.  She is secretary and board member for the Barns of Rose Hill, and on the board of the Clarke County Historical Association, where she serves as the chair for the Art at the Mill art show.  Personally, she is married to John (CCHS 1976) and has a son, Johnathan (CCHS 2007) daughter-in-law, Falon, two grandchildren, Harper and Bo, and a second son, Patrick (CCHS 2011).  She enjoys reading voraciously, traveling, and has always been supportive of the CCEF, which she considers an honor to serve on its board.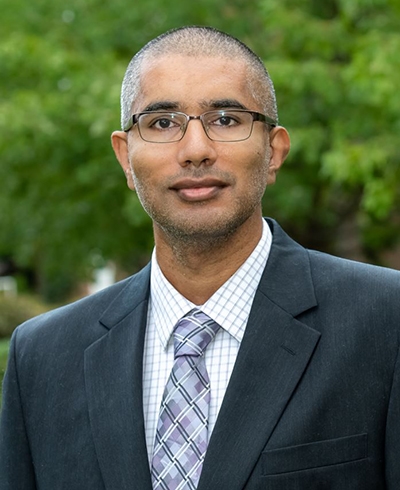 Ian Lobo
Treasurer
Ian has been a Certified Financial Planner™ since 2006, where he has spent many years helping people achieve their financial goals, one of them being planning for post-secondary education. He has always had a passion for helping others, primarily through volunteer work and donating to good causes. Ian felt the calling to get involved when he moved to Clarke County by getting involved with the Boyce School PTO and FISH. He discovered the Clarke County Education Foundation a few years back when he received a flyer about raising money to provide students with basic school supplies. Being a lifelong learner and having a desire to give back to the community, the organization's mission is something that he resonated with immediately.  Ian is married to his wife, Sarah (also a Board member), and has two children, Oliver and Penelope, who attend Boyce Elementary School.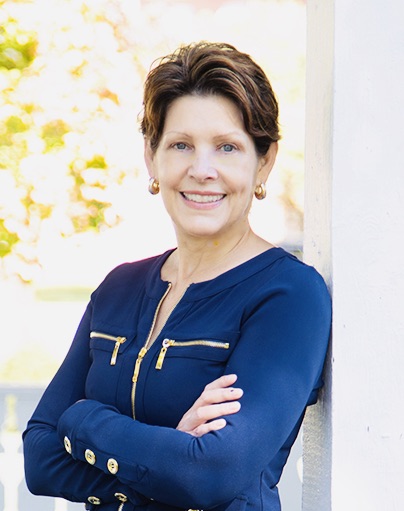 Caroline "CW" Barb
A Clarke County native and 1984 graduate of Clarke County High School who has recently moved back to our beautiful community. She is a licensed Real Estate Sales Consultant with Jim Barb Realty, Inc. and enjoys assisting Buyer's and Seller's in Clarke, Loudoun & Frederick Counties.  Caroline has recently returned to her hometown of Berryville to join her parents in their organically grown family real estate business of nearly 50 years. She is enjoying spending time with her parents, learning VA real estate, re-learning the ever-changing demographics of the beautiful Shenandoah Valley and helping serve her community.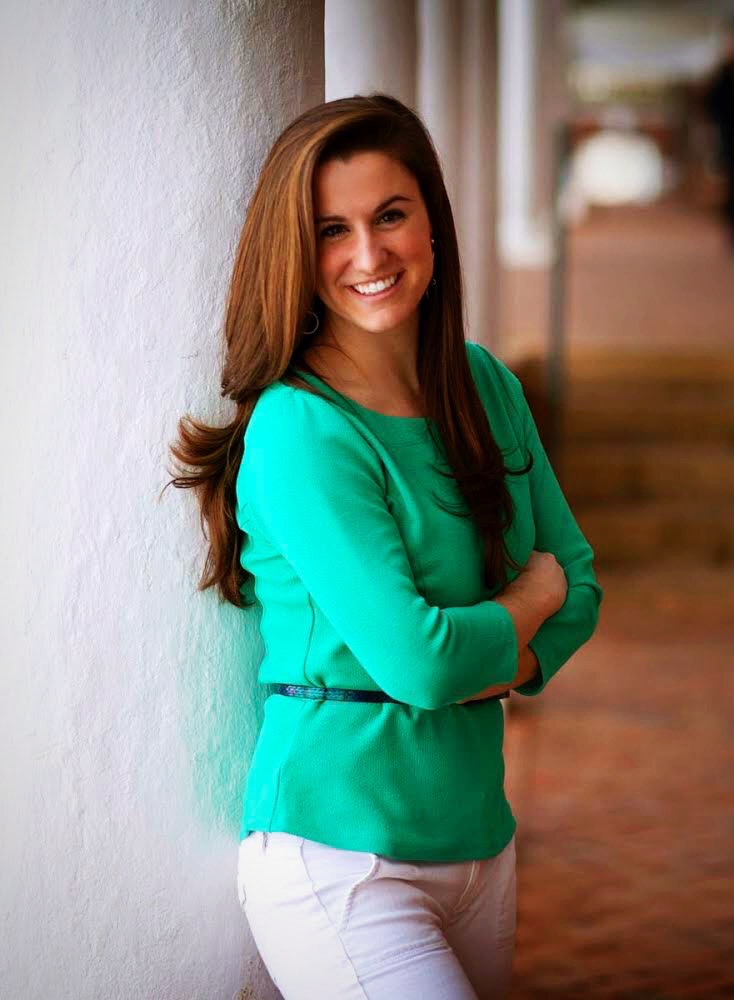 Dr. Camrynn "Cammie" Fausey
Dr. Camrynn "Cammie" Fausey (previous: Genda) grew up in Clarke County and was a 2009 graduate of Clarke County High School. She grew up horseback riding on her family's farm and was on Clarke County High School's varsity swimming, cross country, and track teams. She went on to attend University of Virginia where in 2013 she received a B.S. in Systems Engineering, a B.A. in Economics, and minors in Business and Science & Technology Policy. In 2020, she graduated from Yale University with an M.S., M.Phil., and Ph.D. in Chemical & Environmental Engineering. She has worked for the Office of Science & Technology Policy at the White House and as an Amphibious Assault Vehicle Engineer for the Department of Defense. She is currently an Artificial Intelligence Engineer for MITRE Corporation and recently moved back to Berryville to be closer to her family. Cammie is passionate about family, kids, running, sports nutrition, playing the piano, outreach programs to young women in STEM, and being involved with and serving her local community. Cammie and her husband Jon are excited to raise their two daughters (Virginia and Lydia) in Berryville on their horse and cattle farm.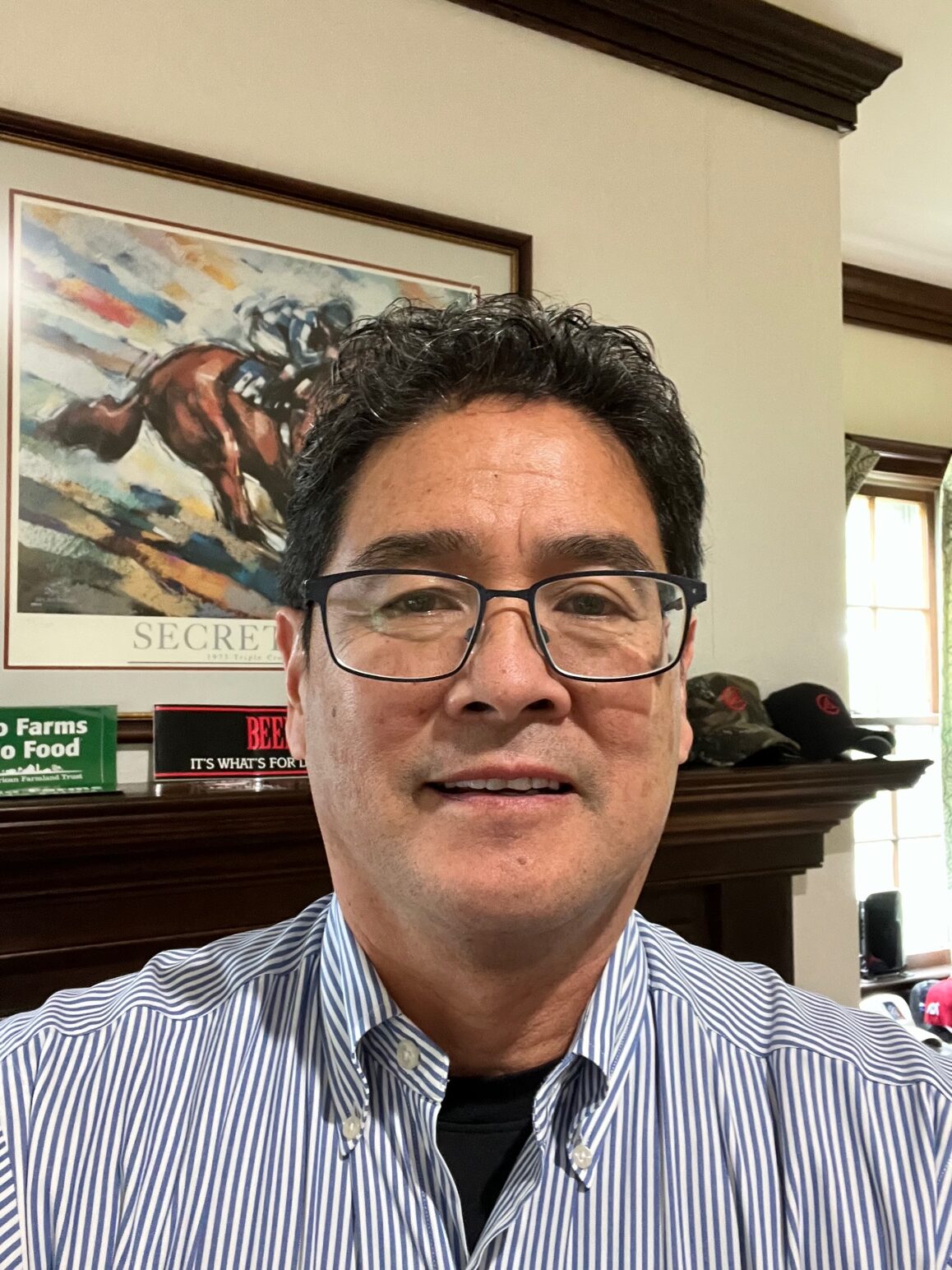 Turner Kobayashi
Turner Kobyashi was born and raised in Falls Church, Virginia and was a graduate of Falls Church High School.  Turner moved to Clarke County in 1998.  He graduated from The College of William and Mary in Virginia, with a  Bachelor Arts in History and Education.  After college, Turner worked in the Information Technology industry with Texas Instruments, Centel Information Systems and at Telos Corporation over a 33 year period.  He spent a 25 year career with Telos Corporation as the Vice President, Cybersecurity, Enterprise Solutions working with the Intelligence Community.  In 2015,  he transitioned to Audley Farm and Profundus Holdings, Inc.  As General Manager of historic Audley Farm, responsible for the overall operations and P/L of the equine, Angus cattle and beef business units.  As President of Profundus Holdings, Inc., he is responsible for the operation of agribusiness,  timber, and renewable energy holdings including Audley Farm.  Turner is a former Board Member of Loudoun County YMCA, current Board Member of Japanese American Citizens League, current Treasurer of the Virginia Thoroughbred Association, current Executive Board Advisor of Clarke County Farmers Market, and current member of Advisory Board of Berryville Main Street.
Sarah Lobo
Sarah Lobo graduated from Shepherd University in 2008 with a Bachelor of Science in Environmental Engineering. She worked as an environmental engineer, specializing in hazardous waste management, for Lockheed Martin in Manassas, VA until 2016. She then spent a few years at home with her young children, Oliver and Penelope (now 9 and 6, respectively), and eventually took on a few bookkeeping clients for the family business, WolfPack Accounting Solutions. The business and the children grew, and now Sarah is a full-time accountant; Sarah's goal is to continue to grow the practice within Clarke County.
 Sarah is an officer in the Boyce Elementary PTO. Sarah is passionate about Clarke County, particularly the public school system, and she is committed to serving her community!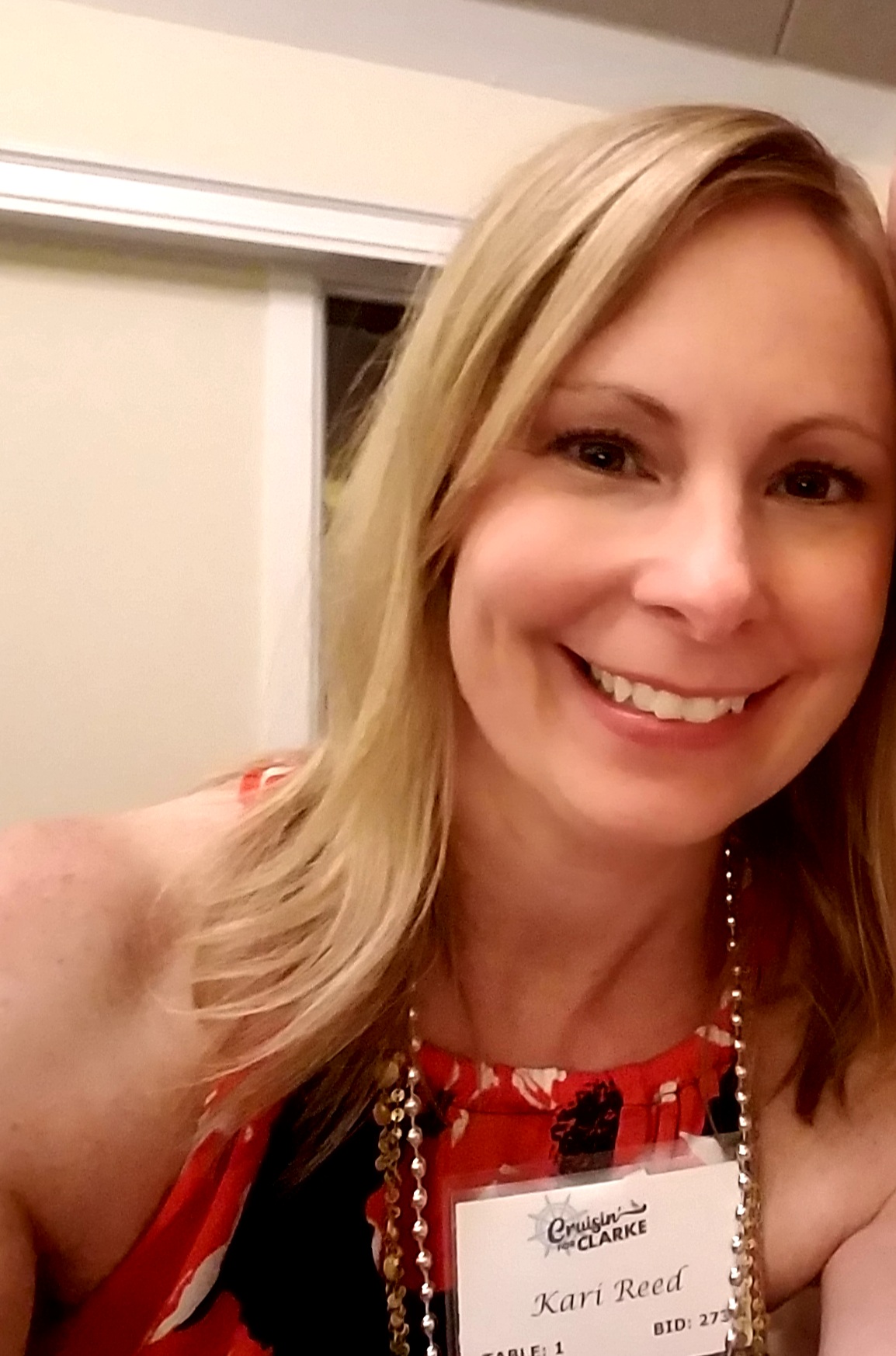 Kari Reed
Kari Reed has lived in Clarke County for the past fifteen years and is originally from Christiansburg, VA. She is a graduate of Radford University and George Mason University. Kari taught elementary music in both Frederick and Loudoun Counties. She now stays at home with her three young children. Two of her daughters are currently students at DG Cooley Elementary. In her spare time she teaches private piano lessons and is involved in the music program at her church.
As a former public school educator, Kari is interested in helping teachers in the many challenges they face. Since she has children attending the local schools, Kari has a vested interest in the success of the Clarke County School System. She is excited to be a part of the Clarke County Education Foundation.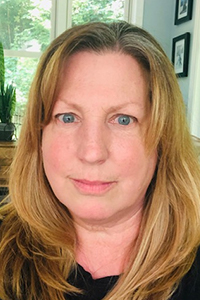 Cathy Ruszcyk
Cathy Ruszcyk was born and raised in Pennsylvania, outside of Philadelphia.  She graduated from St. Joseph's University in 1986.  Cathy and her husband moved to Berryville 19 years ago.  Since moving to Clarke County, Cathy has dedicated her time to volunteering in the community, first with F.I.S.H,  then in the Clarke County public school system and now with CCEF.  They have a son at Clarke County High School.  Cathy's father dedicated his life to teaching and instilled in her the importance of education.  Volunteering with the CCEF is her way of helping  the Clarke County students be successful.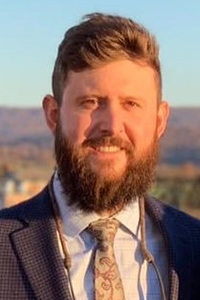 Wes Schoeb
Born in Western Loudoun County and moved to Clarke County during his seventh-grade year.  Wes Scheob graduated from Clarke County High School in 2007.  After graduation he attended Virginia Polytechnic Institute and State University. During his Junior year at Virginia Tech, Wes co-founded an entertainment company that has operated in over 25 states and seven countries that still performs today. After taking two years off from his education to run the entertainment business, Wes returned to Virginia Tech to graduate with a degree in Computer Science. Upon graduation, he returned to work at his family's brewery, Dirt Farm Brewing in Bluemont, Va., where he is currently the Head Brewer.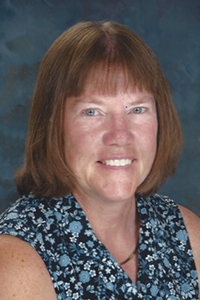 Nancy Specht
Nancy grew up in Clarke County and graduated from CCHS, Shepherd University with a teaching degree (1975), and University of Virginia with a master's degree (1984) in sports medicine. She retired from CCPS in 2010 after teaching at Johnson-Williams Middle School for 35 years. She has been a CCHS track coach for 42 years and was head cross country coach from 1996 to 2010, where her teams won ten State champions and numerous individual titles to put Clarke County on the State distance running map. She is the only area coach to be inducted into the Virginia High School League Hall of Fame. Although she resides in Bunker Hill, WV, she serves as the secretary for the Clarke County Ruritans, is an adult leader for the county's horse 4-H group, directed the Berryville Turkey Trot for 38 years, encourages local runners and running with her roles in the Shenandoah Valley Runners, and still substitutes in the school system. She and her husband Don operate a grass-fed beef and hay operation, along with tending horses, dogs, and cats. She is proud of the fact she coached or taught several members of the CCEF board!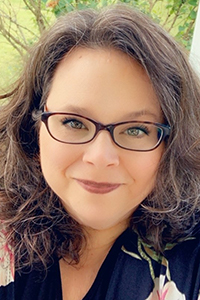 Loretta Stem
A 15 year Clarke County Resident who graduated from Virginia Tech with a degree in Marketing Management.  She is married and has two children in Clarke County Schools.  She is an active Community Member and Volunteer.  Loretta is a 10 year cancer survivor and is very active with the American Cancer Society and Relay for Life.  In her spare time, Loretta enjoys trips to the beach, spending time with family and friends and cheering on her kids and their teammates on the fields and courts of Clarke County and beyond.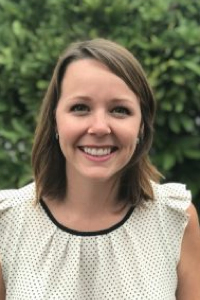 Mrs. Beth Williams, M.Ed.
540–955–6103  |  ccefinc.berryville@gmail.com 
Born and raised in Clarke County and was a 2007 CCHS graduate, where she served as Class President and was also on the State Champion Soccer and Cross Country teams. After graduation, she attended Radford University where she earned her Masters degree in Early Childhood/Early Childhood Special Education and met her husband, Matt (a James Wood graduate). She spent 8 years teaching in the public school setting in both ECSE and kindergarten grade levels and also was able to travel to Malawi, Africa where she taught on a study abroad trip. She, Matt, and their young  children Wesley , Wyatt, and Wren love growing their roots in the Shenandoah Valley.  Beth was hired in 2018 as the CCEF Executive Director.  She feels so honored to get the opportunity to work with such an incredible organization  and use her skills to help students, teachers and community in an exciting way.
The thing that really appeals to me and why I strongly support the Clarke County Education Foundation is it is a local, community based organization making such a positive difference in our local community. All the resources the Clarke County Education Foundation is entrusted with go right back in to supporting our Clarke County educators and to providing our Clarke County schools with additional tools to better educate our children. We can literally see the results of Clarke County