Berryville, VA, May 12, 2022 – Created to recognize the student with the most leadership potential from Clarke County High School's graduating class, the Clarke County Education Foundation (CCEF) is pleased to announce the nominees for this year's Rosemont Leadership Award. The Rosemont Leadership Award is the CCEF's most prestigious and largest scholarship to date, with the recipient receiving a $10,000 award. The scholarship models the Star Leadership Award, a scholarship from the Byrd Family of Newspapers, which was given locally for many years and was discontinued in 2018. The award will be presented Sunday, May 22nd at 6pm at CCHS's Senior Recognition Night.
"When the Star Leadership Award ended, it left a huge gap in the recognition of students in the senior class each year. Not only was the scholarship a huge help financially to one student, but it gave students in the graduating class something to aspire to and was truly such an honor to even be nominated." said Executive Director of the CCEF, Beth Williams. "Mr. Genda's generosity allows for this tradition to live on in our awesome Clarke County community and we are so incredibly grateful for his partnership!"
Biff Genda, owner of Historic Rosemont in Berryville, approached the foundation with the idea of starting this new scholarship. He offered to donate $5,000 toward the scholarship each year in exchange for the CCEF matching that amount, making the scholarship a total of $10,000 annually. He also generously offered to open Rosemont to the foundation for its annual gala, free of charge, to assist the foundation in its fundraising efforts. The gala was held this year on March 11th with over 200 attendees present and raised over $60,000 for the CCEF and its mission of promoting, expanding, and augmenting the educational opportunities for students and staff in the Clarke County Public Schools.
The scholarship is being judged by a 5-person committee of local community members. This year the committee members are Johnny Milleson, retired president of the Bank of Clarke County; Gwendolyn Malone, a retired Clarke County Public Schools teacher; Tony Roper, Clarke County Sheriff; Lauren McKay Cummings, executive director of the Northern Shenandoah Valley Substance Abuse Coalition and Matthew Bass, attorney at Burnett & Williams, and elected member of the Clarke County Board of Supervisors.
The teachers and staff of Clarke County High School voted on the top 4 leaders from the Class of 2022. A point based system was then used to select the final 4 nominees. Those nominees are (in alphabetical order):
Rebecca Camacho-Bruno is a senior at Clarke County High School. She enjoys playing soccer in her free time, and was a member of the 2021 Virginia Class 2 Girls Soccer State Champion team. She also enjoys playing the piano in her free time, while also playing and singing for her church every Sunday. Rebecca is a member of: DECA, Interact, Spanish Club, NHS, the Girls Varsity Soccer, and is the senior class president. After high school she plans to attend Virginia Tech,majoring in Political Science and minoring in Business. Her career goal is to become an Immigration Lawyer so that she may serve those like her parents in their journey to citizenship and other immigration statuses.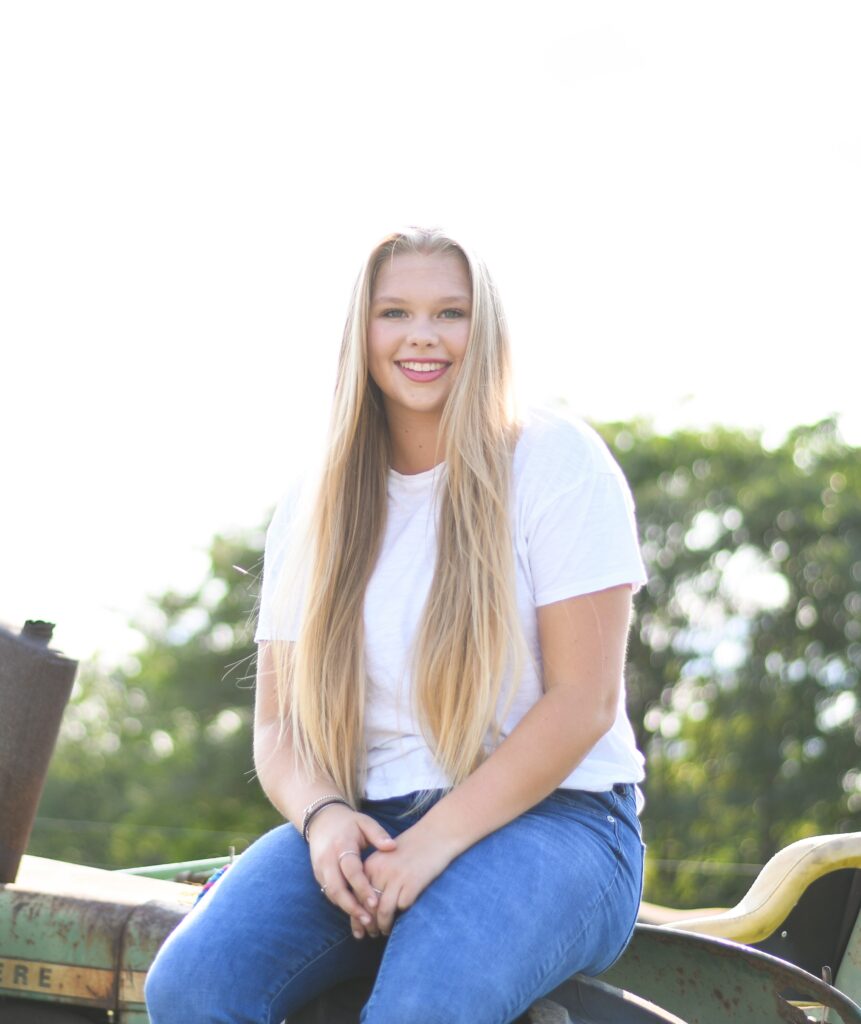 Kathleen Pine is a senior at Clarke County High School. She was born in Clarke County and has attended Clarke County Public Schools since Kindergarten. Throughout her years in Clarke County she participated in both the 4-H and Future Farmers of America programs which led to volunteering with the Clarke Agriculture Learning Foundation. Kathleen has been involved in athletics through the community's youth basketball and youth soccer associations. She also was involved in athletics at Johnson Williams Middle School and at Clarke County High School. Since her freshman year of high school Kathleen has worked for North American Breeders Inc., a subdivision of Herbster Angus Farms that is based out of Berryville. She has been a part of the Clarke County High School DECA Chapter since she was a freshman and this year was elected President of the chapter. Kathleen is also an active member of the National Honors Society and she is the secretary of the Student Council Association. She plays as a goalkeeper with The St. James Football Club of Virginia. In the fall, she will be attending the University of West Georgia to study Biology on a Pre-Professional track. In addition to being accepted into the Honors College, she will be playing on the Women's Division II Soccer team as a goalkeeper.
Bella has grown up in Clarke County, and has become very active in her community and school over the years. In her time at CCHS, she has participated in both academic and athletic based extracurriculars. She was a member of the JV and Varsity softball program for five years, and a member of the Varsity Volleyball team for four years. She was a four year DECA member and a two year officer where she participated in chapter events as well as competitions at the state and national level. Bella was also a member of the Interact club, the Student Ambassador Program, the Yearbook Staff (where she served as the co-editor her senior year), the National Honor Society, the National Art Honor Society, and the Widget Cup team. Outside of school she enjoyed playing travel volleyball for Blue Ridge Volleyball Association all four years of high school, and actively volunteered within the community. She currently works part-time at the Sweet Elephant Bake Shop where she makes tasty treats for customers within the area. In the fall she will be attending Kean University as a member of the Honors Program to study Industrial Design and play Division III Volleyball for the school.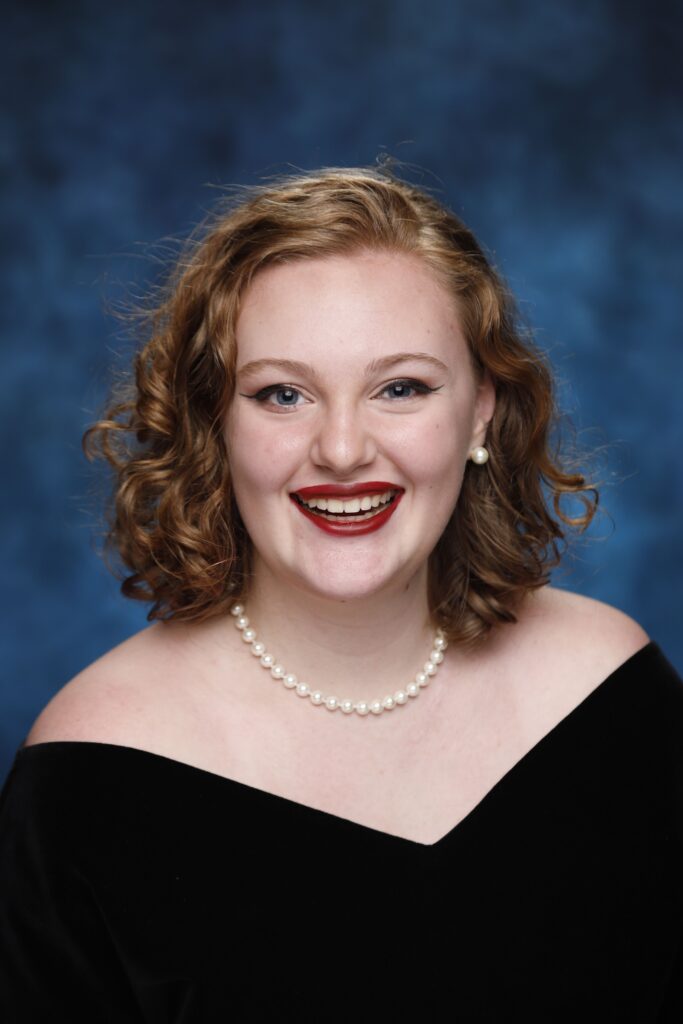 Taryn Tuttle was born and raised in Clarke County. Since sixth grade, she has been a member of the award winning Clarke County Winterguards, and in eighth grade joined the Clarke County Screaming Eagles Marching Band. Through high school, she has participated in the Scholastic Bowl team and the Student Ambassador Program. She is the Vice President of the National Honor Society. She enjoys serving the community through her volunteer and paid work at the Burwell-Morgan Mill, and volunteering throughout the community. Taryn is an International Baccalaureate Diploma candidate and has used her higher level coursework to further her continuous pursuit of knowledge. She enjoys cooking, watching the sun rise, and spending time with her friends, particularly on Girls' Day, as well as mentoring younger students and members of her various associations. Post graduation, she will be attending the University of Virginia to study political philosophy. She plans to become a lawyer, serving the community around her.
The Clarke County Education Foundation, established in 1991, is an independent public charity dedicated to promoting, expanding, and augmenting the educational opportunities for students and staff in the Clarke County Public Schools, by generating private support and involvement to enhance these publicly-maintained services. The CCEF has provided more than $3 million in student scholarships, teacher grants, system demonstration grants, and donor-defined projects through a combination of fund-raising and endowment income since its inception. For more information visit www.ccefinc.org
For more information regarding this scholarship, The Rosemont Leadership Award, how to donate to this fund or information regarding the CCEF, please contact Beth Williams, Clarke County Education Foundation Executive Director, at 540-955-6103 or ccefinc.berryville@gmail.com.