BERRYVILLE, VA, June 18, 2020  – The Clarke County Education Foundation (CCEF) is pleased to announce the recently appointed Board of Directors and Officers who will begin their tenure on July 1, 2020.  New members include: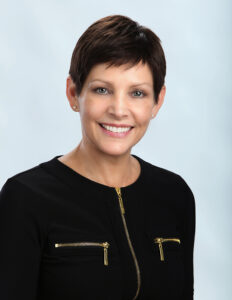 Caroline Barb, a Clarke County native and 1984 graduate of Clarke County High School who has recently moved back to our beautiful community. She is a licensed Real Estate Sales Consultant with Jim Barb Realty, Inc. and enjoys assisting Buyer's and Seller's in Clarke, Loudoun & Frederick Counties.  Caroline has recently returned to her hometown of Berryville to join her parents in their organically grown family real estate business of nearly 50 years. She is enjoying spending time with her parents, learning VA real estate, re-learning the ever-changing demographics of the beautiful Shenandoah Valley and helping serve her community.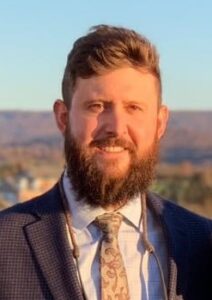 Wes Schoeb, who was born in Western Loudoun County and moved to Clarke County during his seventh-grade year.  Wes graduated from Clarke County High School in 2007 and went on to attend Virginia Polytechnic Institute and State University. During his Junior year at Virginia Tech, Wes co-founded an entertainment company that has operated in over 25 states and seven countries that still performs today. After taking two years off from his education to run the entertainment business, Wes returned to Virginia Tech to graduate with a degree in Computer Science. Upon graduation, he returned to work at his family's brewery, Dirt Farm Brewing in Bluemont, Va., where he is currently the Head Brewer.
These outstanding citizens join our newly elected officers, Jon Erickson, President, Joe Clotzman, Vice-President, Patricia Castelhano and Kathy Hudson- Co-Secretaries, and Adrian Taylor, Treasurer.  Other 2020-2021 board members include: Sharon Brown, Diane Clotzman, Joe Reshetar, Chris Rosen, Cathy Ruszczyk, Nancy Specht and Loretta Stem.
We are thankful for the following members for the time and energy they have given to the CCEF.  These members are rotating off the board: Suni Mackall, Robert Hornbaker, Lisa Fillipovich, Roy Emmons and Shelly Morris.
---
About the Clarke County Education Foundation, Inc.
The Clarke County Education Foundation (CCEF) is a non-profit 501(c)(3) organization dedicated to providing private support to the Clarke County (Virginia) Public Schools. As an independent public charity, the foundation is dedicated to promoting, expanding, and augmenting the educational opportunities for students and staff in the county school system by generating private support and involvement to enhance these publicly maintained services.