New Executive Director Named
The Clarke County Education Foundation is excited to announce our new Executive Director, Beth Williams. Beth was born and raised in Clarke County and was a 2007 CCHS graduate, where she served as Class President and was also on the State Champion Soccer and Cross Country teams. She also was awarded United Way of the NSV's Youth Volunteer of the Year. After graduation, she attended Radford University where she earned her Masters degree in Early Childhood/Early Childhood Special Education and met her husband, Matt (a James Wood graduate). She has spent the past 8 years teaching in the public school setting in both ECSE and kindergarten and also was able to travel to Malawi, Africa where she taught for one month. She, Matt and their 1 year old son, Wesley, are excited to return home to our amazing community to grow their roots, after living in Austin, Texas for the past several years. She feels so honored to get the opportunity to work with such an incredible organization and use her skills to help students and teachers in a new and exciting way. She looks forward to seeing and meeting you all soon… hopefully at our Gala on October 27! Please help us welcome Beth, we are thrilled to have her on board!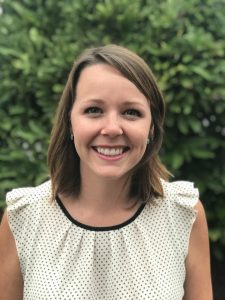 Amy Lowell Moves On
We thank Amy Lowell, outgoing Executive Director for her tireless efforts, compassion and passion for Clarke County!
Message from outgoing ED, Amy Lowell "As the CCEF Executive Director since 2014, I have had the privilege and honor of promoting opportunities for our staff and students here in Clarke County. It's been a pleasure partnering with the CCEF's volunteer board, the School Board, the Superintendent, administrators, teachers, staff, students, parents, families, businesses, & community members for one common cause. To CCEF's business sponsors and volunteers, your unwavering support of our public schools has and always will be outstanding. Also know, that I will continue to be active with CCEF and many other community endeavors – that will remain a constant. As this chapter ends for me, it's just beginning for the new Executive Director who holds Clarke County near and dear to her heart – She will be fantastic! As a final note, this particular photo truly captures my time here at CCEF. Thanks again for everything!"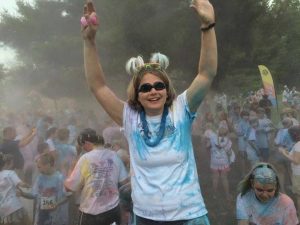 See more in the Winchester Star's Article.